Team Members – Interns & Emerging Professionals
Intern(s) 2020-2021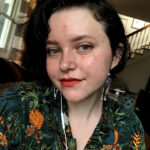 Hi, I'm Kate Clark. I grew up in the suburbs of New York and I am currently a senior at Georgetown University in Washington, DC. I am majoring in Theater and Performance Studies and minoring in Art History. Here at Catoctin, I am focusing on Social Media for my internship: creating content and boosting engagement. At school, I am the Associate Producer for my theater club and I like to act. I'm also a bit of a photographer — in New York, I have a golden lab named Mac who is a great model!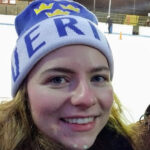 Keely Farrell is from Cresskill, located in northern New Jersey. She graduated from the University of Vermont in Burlington, Vermont with a Bachelor of Arts degree in Theatre and History. As an undergraduate, she studied abroad at Stockholm University where she returned a year later to intern at a museum about the cultural history of alcohol in Sweden. Her most recent jobs have been at the Whitney Museum and Fotografiska in Manhattan. She enjoys researching genealogy and family histories, as well as early U.S. history. At Catoctin Furnace Historical Society, projects include finding runaway slave advertisements and researching the outcome of the enslaved during the transition from one furnace owner to the next. She likes drawing and painting, going on hikes to come across bizarre looking mushrooms, and getting her niece into the Spice Girls. She is excited to be doing hands-on research for Catoctin Furnace and thanks everyone for making her feel welcome!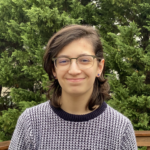 I'm Tamara Pilson, and I'm from Commack, New York, currently attending Wesleyan University as a prospective double major in History and Classics. My main interests are in architectural history, American history, and ancient civilizations, but outside of that, I love to read, listen to music, watch hockey, and hang out with my cats!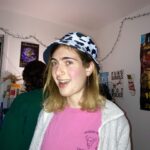 Hi! I'm Teddy Sandler. I grew up in New York City and moved to the Midwest to major in Art History and Anthropology at the University of Chicago. I am interested in story telling, child development, and cultural institutions, which I've combined while working at the American Philosophical Society, the American Museum of Natural History, and currently at Catoctin Furnace, researching children's toys and clothes. When I'm not exploring material culture, information design, or on shift as a barista, I'm biking around Chicago and listening to podcasts.
Emerging Professional(s)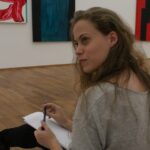 Anne Comer graduated from Bard College in 2019 with a Bachelor of Arts degree in Cultural Anthropology and Experimental Humanities. At Bard, she worked in the Media Corps and Digital History Lab. During her undergraduate years, Anne interned at US/ICOMOS and assisted with archaeological work for CFHS. She has been a volunteer at CFHS since 2013. After graduation from Bard College in May 2019, Anne was selected for a yearlong fellowship at the Thomas Cole National Historic Site in Catskill, New York. Anne developed an American with Disabilities Act document with site-wide recommendations, a 360-degree tour, and worked on an educational game. Anne was also an Alumni Fellow at the Bard College Center for Experimental Humanities and has continued to develop projects related to her senior thesis, "Ward Manor: Care for the Elderly and Digital Memory,". Anne's research for CFHS is funded through a grant from the National Endowment for the Humanities (NEH). She is developing digital interpretation materials, online events, navigational-touring plans, and videos and podcasts based on oral history interviews from the 1970's and 80's with a focus on footways in Catoctin Furnace. In her free time, she likes hanging out with her dog, Thucydides, and cats, Mandalay and Ilsa.