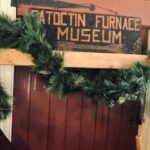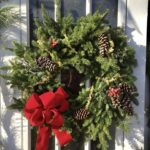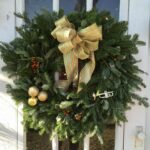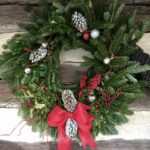 Frazer Wreaths & White Pine Roping
$25.00 – $38.00
Please note that if you intend for us to ship your wreath it will be a separate charge based on the location of the recipient. U.S. only addresses. Please email info@catoctinfurnace.org if you are requesting shipment of your wreath with your order number so that we may send you a bill.
PLEASE READ IF YOU ARE PURCHASING A "DECORATED" WREATH
If you purchase a "decorated" wreath, please fill out this Google form to customize your order so that our volunteers may design a wreath especially for you. Please do not fill out this form before purchasing your customized wreath; we will need the order number located on your receipt to complete your order.
Please click here to customize your wreath after purchase
Each year at Traditional Village Christmas, volunteers for the Catoctin Furnace Historical Society decorate wreaths to your design. This year, we will be offering both undecorated wreaths as well as decorated ones. You may choose a theme and color and allow us to make a lovely wreath for you with bows, pinecones, ornaments, icicles and many other decorative items. Or just allow us to surprise you!
You are encouraged to pre-order a gorgeous wreath by October 25th, and it will be available for pick up at the log house by appointment beginning on Saturday, November 20. We will also feature wreath decorating at the in person wreath decorating at this year's Traditional Village Christmas event.