Catoctin Furance African American Cemetery Interpretive Trail Cast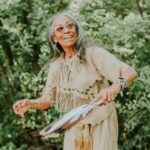 Elayne Bond Hyman is an actor, writer, and performance poet. Her poem "Catoctin Cemetery" is featured on the waysides tour. It was selected from her published collection, Catoctin SlaveSpeak. Ms Hyman brings talents and skills, honed over a lifetime, to her current work of "listening to the ancestors". She has found her voice by giving voice to those who have been rendered voiceless, yet are waiting to be heard. She is currently working on her first novel, They Came Across South Mountain and is a featured poet in Frederick County Public Libraries upcoming Fall Bookmark in honor of Native American History Month. Stay tuned. She lives in Frederick, MD.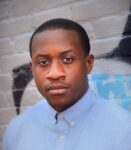 Khalil Clash is an artist from Baltimore, Maryland. He received his theatre training from Baltimore School for the Arts graduating in 2015. Since that point on he has taken part in local projects, modeled and enjoys creating videos for people to see and enjoy.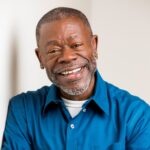 Ray Hatch has been in the theatre arts and dance for over 45 years as a director/choreographer/actor/singer/dancer, instructor & performance coach. Director/choreographer credits include Arsenic and Old Lace, Once On This Island, Our Town, Circle Mirror Transformation, 7 Brides for 7 Brothers, Blood Brothers, Shakin' the Hell Outta Misery, Ma Rainey's Black Bottom, Dreamgirls, Lone Star, A Raisin in the Sun, The Most Fabulous Story Ever Told, Purlie Victorious, Hairspray and Spunk. His performance credits include La Cage Aux Folles (Albin/ZaZa), Sweat (Brucie), Jesus Christ Superstar (Judas), Dreamgirls (James "Thunder" Early), Pippin (Leading Player), A Chorus Line (Richie), The Wiz (Scarecrow), Gypsy (Tulsa), The Color Purple (Ol' Mister), Sophisticated Ladies and 15 separate productions of Ain't Misbehavin' (Andre); 13 of which he staged. Ray was the original "Wolf-E" in The Beetlejuice Graveyard Revue in Orlando, FL and has been directing/choreographing the annual musicals at Loyola-Blakefield Preparatory School since 2005.
Aden McClure came to Silver Oak Academy by way of Middletown, PA. During his stay he was a member of the Junior ROTC program, the Student Government Association and the Student Culinary Department. He enjoys gardening and science. He was the Valedictorian of his graduating class this past June and he will be attending Penn State University in the Fall to study Horticulture.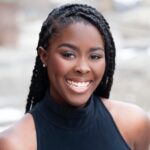 Markia Nicole Smith is a Baltimore native living in NYC. She attended college in Pittsburgh at Point Park University; graduating with a BFA in acting. While there, she performed in Big Love, The Who's Tommy, Cabaret and Vinegar Tom. Markia's passion for the arts is deeply rooted in her desire to connect through truth and empathy. Most recent credits include: Paulina Sarpong in "School Girls or the African Mean Girls at the Pittsburgh Public Theater and Cleo in the world premiere of Indoor Person off-broadway at Normal Ave. She is a strong advocate for arts education and for the past 9 years has dedicated her summers to teaching several week long theatre intensives to Baltimore City students with the Hippodrome Foundation Inc. Markia is so happy to have been part of bringing this festival to life!
Jacob Wise came to Silver Oak Academy from Pottstown, PA. As a student athlete he was a member of the football and wrestling teams, the Student Government Association and a student barber intern. Jacob was also Salutatorian of his graduating class this past June. He is ready to start his studies at Shippensburg College this Fall in Business Management.
Saturday and Sunday, August 22 and 23, 10 AM to 6 PM
Blacksmithing, period music, traditional food preparation, garden and trail tours, artisan demonstrations, children's activities, archaeology talks, and more. Some Live and Interactive Sessions!
The Catoctin Furnace Historical Society, Inc. will present the second annual Maryland Iron Festival online during the weekend of August 22 and 23. In partnership with Cunningham Falls State Park, Catoctin Mountain Park, Frederick County Public Libraries, Visit Frederick, and PopUp Frederick. This free event will "transport" you to historic Catoctin Furnace, Maryland where you can experience demonstrations, lessons, music, artisans, craftspeople, archaeology, and history. The Maryland Iron Festival, virtual edition, will commemorate the state as a center for the craft of ironmaking. The festival will feature traditional blacksmithing, period music, traditional food preparation demonstrations, garden and trail tours, artisan demonstrations, children's activities, fascinating archaeology talks about the amazing discoveries at Catoctin Furnace, and more. There will be some Live and Interactive Sessions!
Visitors can also enjoy a virtual tour of the newly installed Catoctin Furnace African American Cemetery Interpretive Trail wayside panels. The trail links the furnace to the historic village and to an overlook near the Catoctin Furnace Cemetery. The Catoctin Furnace was built by workers owned or employed by the four Johnson brothers in order to produce iron from the rich deposits of iron ore found in the nearby mountains. At least 271 enslaved people of African ancestry made up the bulk of Catoctin Furnace's earliest workers.
In the decade before the Civil War, European immigrants began replacing the enslaved and freed African American workers as it was more economical to hire cheap labor than support an enslaved workforce. Descendants of the immigrants still live in the village. The iron furnace at Catoctin played a pivotal role during the industrial revolution in the young United States. The furnace industry supported a thriving community, and company houses were established alongside the furnace stack. Throughout the nineteenth century, the furnace produced iron for household and industrial products. After more than one hundred years of operation, the Catoctin Furnace ceased production in 1903. In 1973, the Catoctin Furnace Historical Society, Inc., was formed by G. Eugene Anderson, Clement E. Gardiner, J. Franklin Mentzer, and Earl M. Shankle to "foster and promote the restoration of the Catoctin Furnace Historic District…and to maintain the same exclusively for educational and scientific purposes…to exhibit to coming generations our heritage of the past."
Today, the Catoctin Furnace Historical Society, Inc. is undertaking groundbreaking research, including bioarchaeological research of the African American cemetery in Catoctin Furnace. In partnership with the Smithsonian Institution and the Reich Laboratory for Medical and Population Genetics at Harvard University, this project is analyzing ancient DNA and the human genome of revolutionary-era enslaved African American workers at Catoctin Furnace. Such research, in conjunction with other technologies such as stable isotope analysis, could tell us where these workers were born, where they lived throughout their lives, and what constituted their diet. We believe that every life mattered, and every past matters now. By studying and disseminating the results of this research, we hope that people everywhere will get to meet some of these early workers and understand the critical roles they played in the development of our young nation, as well as appreciate the rich, varied trajectories of their lives.
Mark your calendar now for the third annual Maryland Iron Festival in 2021. On Saturday, May 22 and Sunday, May 23, we hope to be sharing the rich history of ironmaking in person within the historic village and buildings, in Cunningham Falls State Park, and throughout Catoctin Mountain Park. Special thank you to event sponsors: First Energy, Visit Frederick, PNC Bank, & Woodsboro Bank.
The event is free but donations are welcome. All proceeds will be used for the ongoing restoration of the historic village structures, a critical need.
It takes a Village!
Maryland Iron Festival 2020 Team
Producer – Anne T. Comer
NPS Hopewell Furnace National Historic Site
NPS Catoctin Mountain Park
NPS Underground Railroad Network to Freedom Sites
Frederick County Public Libraries
DNR – Cunningham Falls State Park
Maryland Humanities
National Endowment for the Humanities
German Archaeological Institute (DAI)
University College London, Qatar
Silver Oak Academy
Washington Revels Jubilee Voices
Green-walled Garden Club
Visit Frederick
Robert Peroutka – Zoom Video Communications, Inc.
First Energy Foundation
PNC Bank
Woodsboro Bank
PopUp Frederick
Michael Lowry – Blackfoot Productions
StudioEIS
Maryland Historical Trust
Maryland Heritage Areas Authority
Heart of the Civil War Heritage Area
Cheyney McKnight – Not Your Momma's History
John Fieseler
Maria Lane
Joseph Clemens
Rob Wanner
Paul Albert
Catherine Comstock
Elayne Bond Hyman
Lora Andrews
Jacob Wise
Aden McClure
Carmen Creamer
Van Wagner
Pamela Betts
Beverly Hoke
Jaxson Davis
Markia Smith
Khalil Clash
Cindy Poole
Russ Poole
Kelly M. Schulz
Jody Sweeney Darner
Yvette Cousar
Ray Hatch
Kathy Abbott
Leslie Ruby
Jim Robbins
Lucy Irwin
Bethany Dell'Agnello
Steven Gibson
Henry Ward – Time Chef
Leslie Moore
Joan Betzold
Lusmerlin Lantigua
Shelley Johnson
Brooks Hulitt
Kris Carlson
Kirke Martin
Aanchal Patrick
Theresa Donnelly
Penny Gamble-Williams
Nancy Anderson
Jerry Anderson
Elizabeth McGee
Christopher Gardiner
Po Han Su
Marissa Hamm
Chiara Brady
Amy Whitney
Brigitta Shroyer
Joel Anderson
Ken Brink
William Lange
Debra Spurrier
Mark Spurrier
Bernard (Bird) Cohen
Sarah Gawens
Rick Smith
Marilyn Smith
Elizabeth Comer
Stephen Dill
Peggie Gaul
Alyssa Watson